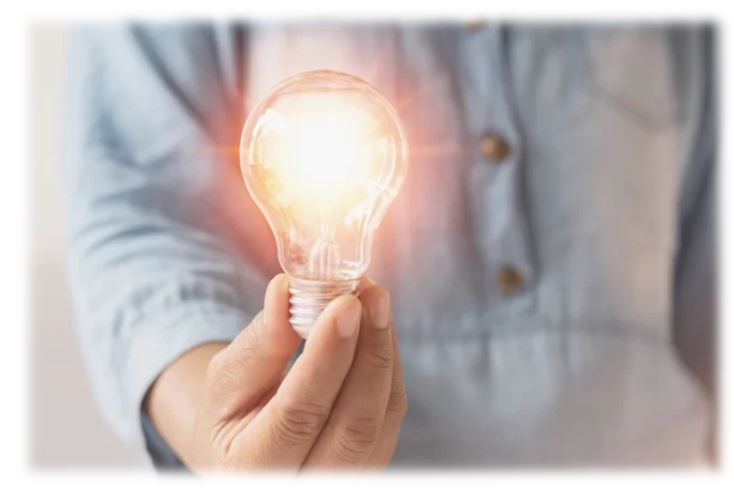 At the age of about 20 years, I used to read a lot about spiritualism and was a great fan of Osho and other spiritually enlightened masters who had written about achieving oneness with the universal spirit.
Time and again I had read that it is all within us and we need to go nowhere to find god, to find our true essence. It is right within us was what everyone said.  Eckhart Tolle had also written that it is Nowhere else but Now-Here simply in the Here and Now.
Today, 25 years later I have realized that what they said was true. It is indeed right here every moment with us. Just that we are unable to feel it. While I was aware that the key to reach here was simply awareness of the present moment and nothing else, (based on whatever I had read) , what I had not realized was that there was something like a threshold yield point which had to be crossed for the process to begin.
During my engineering studies, I had studied about the voltage threshold of an FET (field effect transistor) after which conduction begins or the yield point where a wire being stretched moves beyond the elastic zone into the plastic deformation zone and permanent change starts occurring. However I did not realize that the same would be applicable for my journey towards finding myself and getting a feel of my soul.
I used to read that when one gets a glimpse of our inner self, i.e. our soul, he/she will experience an amazing level of peace, stillness, silence, security, being unending i.e. starting from nowhere and ending nowhere, unbound joy for no reason at all, tremendous love and oneness with everyone and everything around (be it living or so called non living) , and a feeling of eternal bliss.
Until recently these were things that I had only read about In books and experiences written by masters. However, now I know what each of the above feeling really means after having experienced it myself, not just once as a glimpse but regularly during the time I'm awake, and often when I wake up at night.
Earlier I used to have these feelings very occasionally and these would be very mild compared to what I experience now. Also the feeling would be very short lived and would quickly vanish. At times it would not even last for a few hours. However, now this feeling seems to have come to me to stay with me for a long time.
What I guess had happened earlier was that I had reached close to the threshold yield point but had not crossed it with enough awareness required to get me fixed and steady in it. (Please read about my awakening experience in an earlier post where I have mentioned about having a similar experience of love and joy at the end of a grounding exercise about 25 years ago that was very short lived.) Practically for a few minutes it was there and then it was gone for years.
I kept trying for months and years, but silly me didn't realize that I just had to go within myself with a deep sense of awareness and only when the threshold yield point was crossed, then it would become a fairly permanent state of being for me.
Over the years I have understood that our mind is so terribly fickle that holding on to present moment awareness even for a few moments is the most difficult thing in life. In fact I guess the mind doesn't want us to be aware of the Now since, in the Now, a state of pure awareness is created and then the mind has no existence. It simply vanishes. So it wants to keep itself alive by jumping around like a drunken monkey into the past or into the future all the while.
Now I have realized that after crossing the threshold the same task of maintaining awareness has become so simple, so natural and so effortless that I don't even have to think about it. The mind is simply calm and vanishes when not required, leaving behind an eternal feeling's of bliss. Even when I'm alone I feel not Alone but 'All-one' (one with all) and not lonely. I feel tremendously joyful and that too for no reason. Happy just like that. Seems as if happiness is my true nature and after shaking off the dust gathered on top, this feeling of joy has started getting deeply felt.
To me, it feels as if a very important goal of life has been achieved. A goal to be happy and in eternal joy.
Sat-Chit-Anand (which means eternal bliss) is what my parents wanted my name to be. So at the time of birth, they kept that name and then for ease of use, on the birth certificate and for regular use, my name was shortened to Sachin. Today, As I effortlessly experience bliss, I feel that their goal of seeing me in 'Sat-Chit-Anand' is achieved.
Now my objective is to continue further and explore where this leads me to and simultaneously to help people around me, everyone who's seeking what I was seeking all these years.
Do connect with me if you need any support in your journey towards enlightenment.
Always remember ….What we are desperately seeking, is also desperately seeking us. And moreover, it's all there within us… Right now, Right here, just waiting eagerly for us to become aware, look within and unite with it.
Have a splendid day ahead !!!
Please follow and like us: