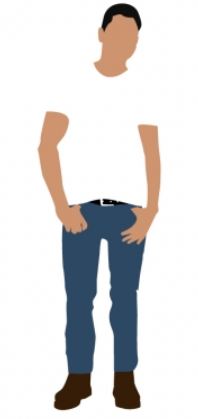 Enlightenment is something that everyone seeks. Or at least those who have risen above the basic needs such as Food, Shelter, Clothing, Money, Safety, Job & Position, Security, Social needs etc..
There are different ways towards enlightenment mentioned in ancient books such as 1. Bhakti Marg (Devotion and Surrender to Divine ), 2. Karma Marg ( Focusing on Doing or Action ) and 3. Yoga Marg (Achieving Unity 'YoG' using the Physical Body) and different people follow different paths according to their choice.
We must understand that all these paths lead to the same place. i.e. 'Awakening' or 'Enlightenment'  where we can experience the Non Dual Spirit and energy that flows through each one of us, where the Illusion of physical reality 'Maya' no longer exists and we identify ourselves as Spiritual Beings on a Human Journey.  (And Not Human Beings on a Spiritual Journey) .
From whatever I have learnt and experienced over the years, I have understood that a very effective tool that is present with us all the time is our Body.  After my awakening experience through a grounding exercise years ago, (about which I have written in a separate post recently) , over the years, I realized that the key to awakening is Pure Awareness and that anything which can help us become deeply aware / conscious in the present moment can be a door to enlightenment.
Luckily our body is with us all the time and therefore is available for us to anchor on at our will, practically 24×7. Becoming deeply aware of our body just for a week's duration can bring about a powerful shift in our consciousness. It is easier said than done, since holding our awareness to our body even for a minute at a time is very difficult, since the mind keeps jumping around from thought to thought and very soon the awareness is gone.
With several things around us to distract our minds these days, it becomes even more challenging to maintain body awareness for a long duration. If we can simply maintain our attention to our body, breath or any action that we are performing using our body, that is good enough to take us to a deep feeling of joy and eternal bliss (Sat-Chit-Anand)
As an action point, starting from this moment, try to maintain full body awareness as long as you can. Catch yourself losing awareness and pull yourself back even if you have to do this several times a day. For a while or few days, you might feel nothing different apart from a little bit of calmness and some joy. I have observed that there's a particular threshold point or a tipping point  and once you cross that, then the change in your consciousness will become very strong evident and noticeable to you.
You might suddenly start feeling a deep calmness, stillness and unbound Joy coming from within. For no reason, you will be happy, and will have a smile on your face. Just by looking at you, people will realize that something within you has changed.
Please follow and like us: