On 2nd of January 2021, I saw a post form a lady 'Jenna' on a facebook group that I am a part of. This is what she wrote.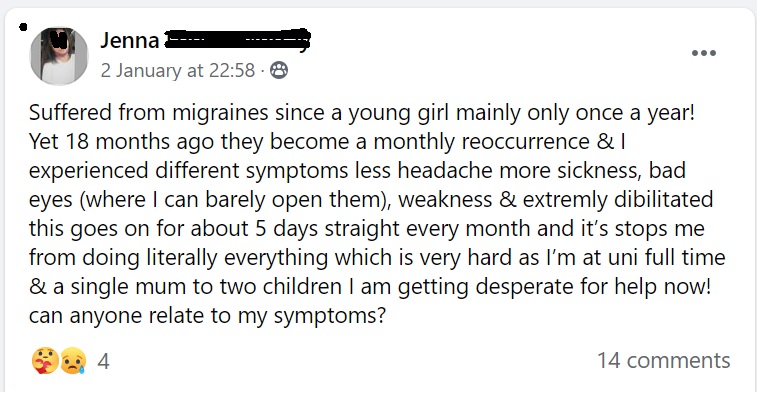 I felt really sad for her and decided to help her with healing. Starting from this year 2021, I had decided to offer one healing session every week as a gift to anyone known or unknown to me. Therefore, I asked this lady if she would accept my gift. She happily accepted and agreed to connect on facebook video call for the healing session.
I used the technique of listening to her body's communication using my palms and within minutes she told me that she was feeling something unusual happening in her head and neck. When I asked her to describe what was happening, she said that she felt as if something like waves was moving out of her head, neck and face and was dropping down or getting dissolved into the surroundings.
I was myself feeling lot of vibrations on  my palms and kept concentrating on those signals. in about 10 minutes, she said that she was feeling a good amount of relief in her pain. However there was still some pain in the areas behind her eyes and temples. Then I focused on healing the area behind her eyes and in the next 5-7 minutes, the entire pain behind her eyes was gone.
After a total of 30 minutes, I stopped and asked her how she felt. She told me that she no longer felt any pain. It was evident that the healing session had definitely helped her.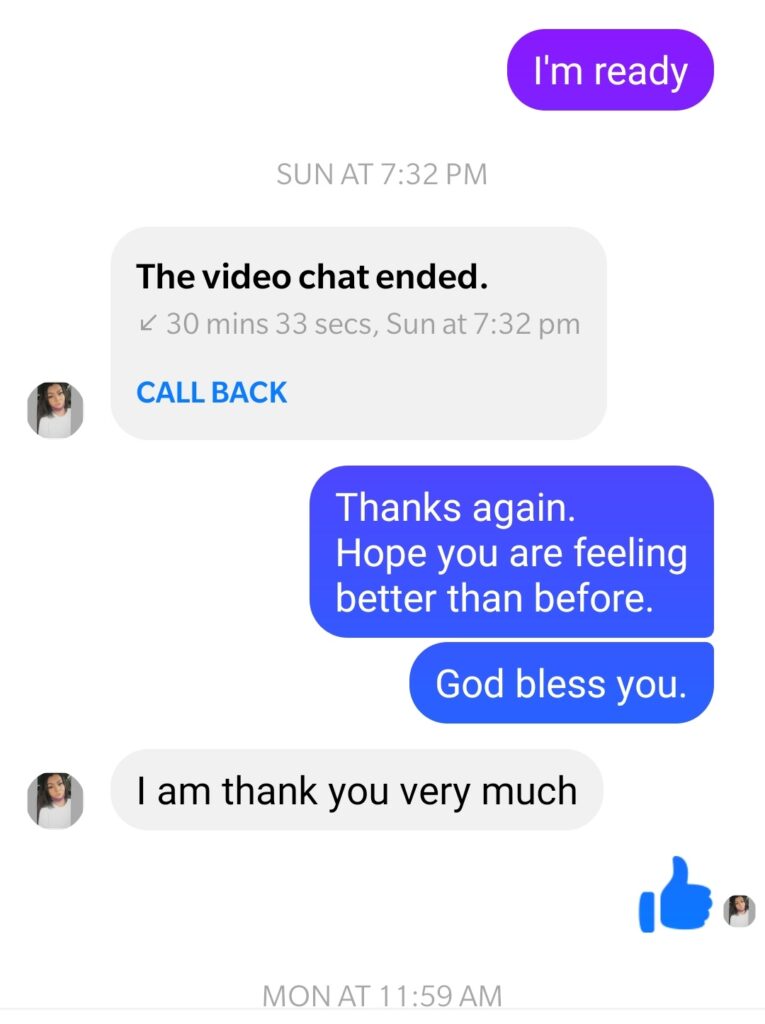 I am thankful to the universe and to quantum healing that I was able to help this lady in getting relief from something that she was suffering for a very long time. This experience is one of my several experiences in healing migraine successfully using quantum healing.
Those of you who are interested in having a healing session with me, can contact me on my number +91 9819858269 or email address sachin.karve@gmail.com
I will be glad to do a healing session for you on video call. My healing charges apply only if the person's body shows a response to the healing treatment. Else I do not charge any fees.
Please follow and like us: